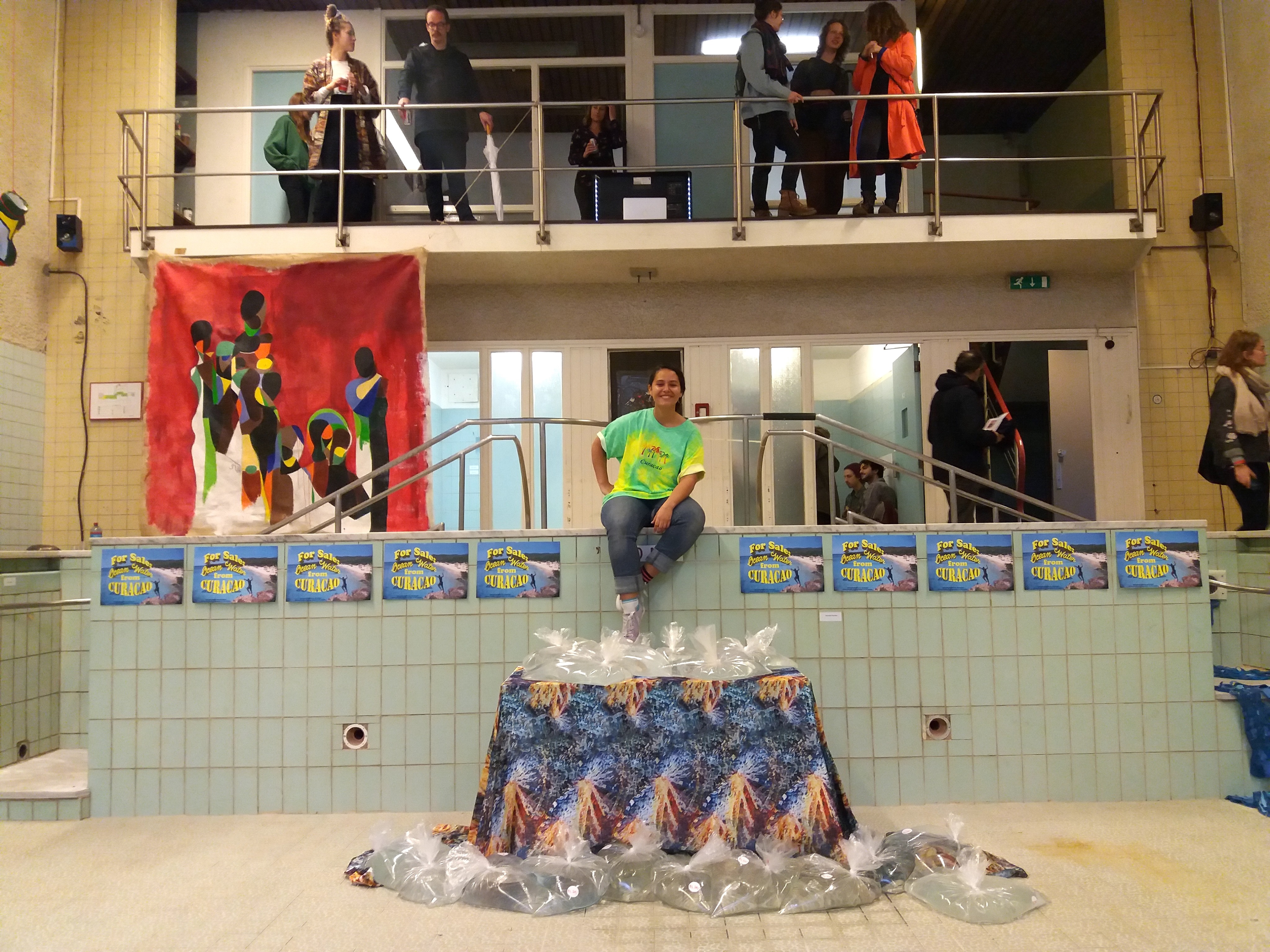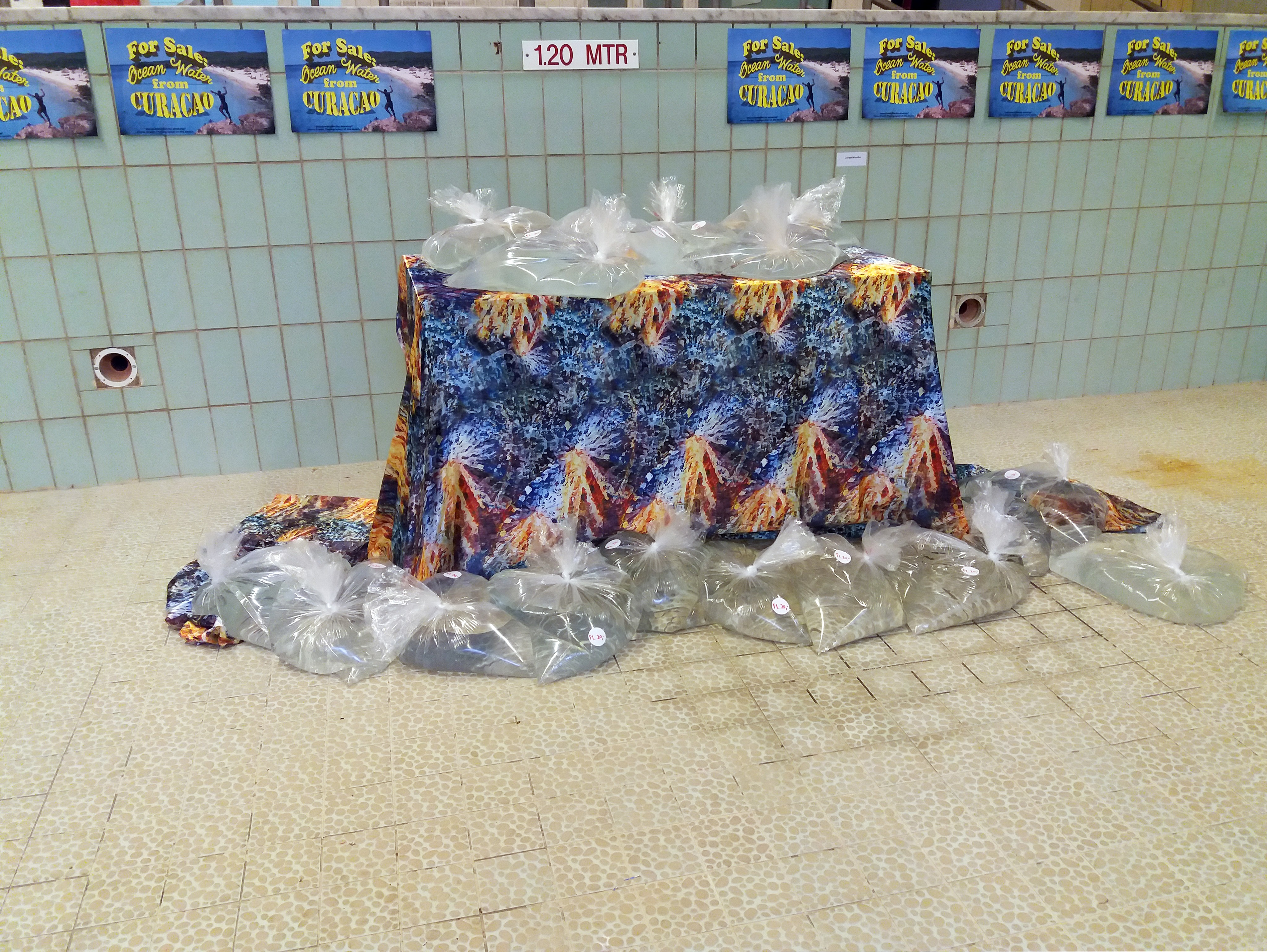 Curaçao Water for Sale
In November 2017, our class held the 'Badgasten x Willem de Kooning Academy' exhibition at the Oostelijk Zwembad in Rotterdam. My work for this exhibition was meant to be more of a practical joke than anything else:

Since the exhibition was at a pool, it immediately reminded me of the beautiful beaches in Curaçao. Then came the feelings of rebellion and comparison:
"I'd rather swim in Curaçao!"

For this work, I thought I'd share the amazing ocean water from Curaçao. Visitors were presented with the option to buy bags of water imported from Curaçao. With a bag of ocean water from Curaçao, people could fill their bathtub with it and experience swimming in Curaçao waters.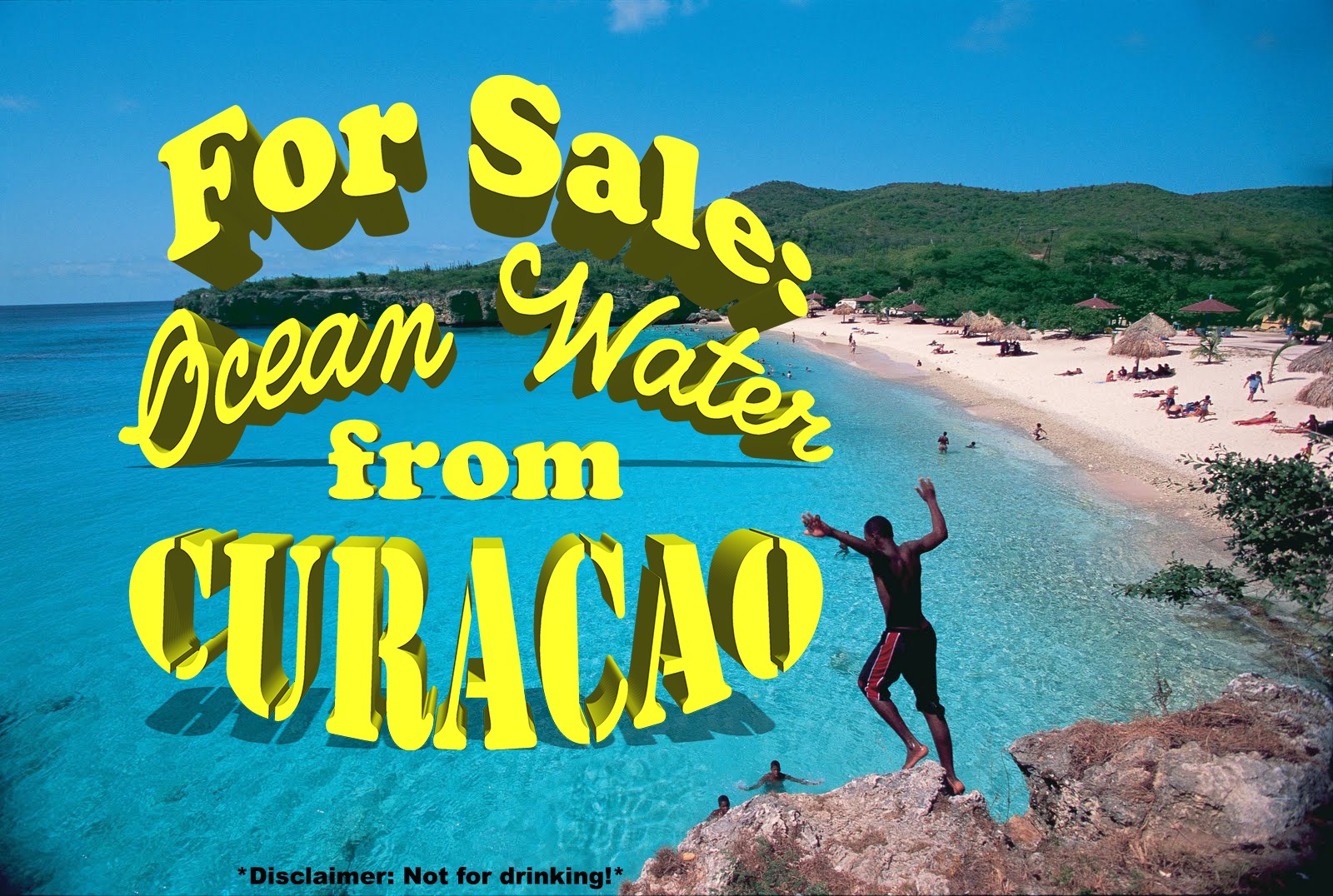 Curaçao Water for Sale Sign
2017
Print on paper
A3 sized paper
Curaçao Water for Sale
2017
Various materials
Installation
Goretti Pombo
's works