Modern VHS Tape
Goretti Pombo
's works
I remember constantly watching a compilation of music videos on VHS cassettes while growing up. These were recorded off of MTV by my mother through the '90s. While most of the music videos on those tapes were normal, some of them were very eccentric. Nowadays they have a substantial influence on the work I make. The original tapes no longer exist. As a way of honoring this experience, I opted to re-create these tapes.

Thus, I printed real-size VHS tapes on paper and put QR-codes on the backside. These QR-codes, when scanned, subsequently lead to a list of music videos.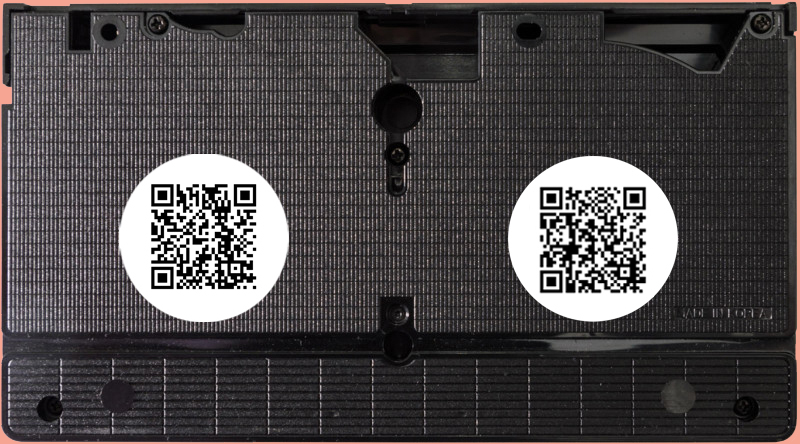 Modern VHS Tape (front side)
2018
Print on paper
Size of VHS Tape
* Scan or click on each QR-code to watch the videos.