Goretti Pombo
's works
Safe Space
For six weeks I had the pleasure to work on an organically growing exhibition with Tirzo Martha, Rieneke de Vries and visitors of the Pauluskerk. The Pauluskerk offers the most vulnerable people in the city a safety net. The aim of the art project is to connect different people, both familiar and unfamiliar with the Pauluskerk. For six weeks, the Pauluskerk became a place where everyone could come together to make art, inspire each other and have a conversation.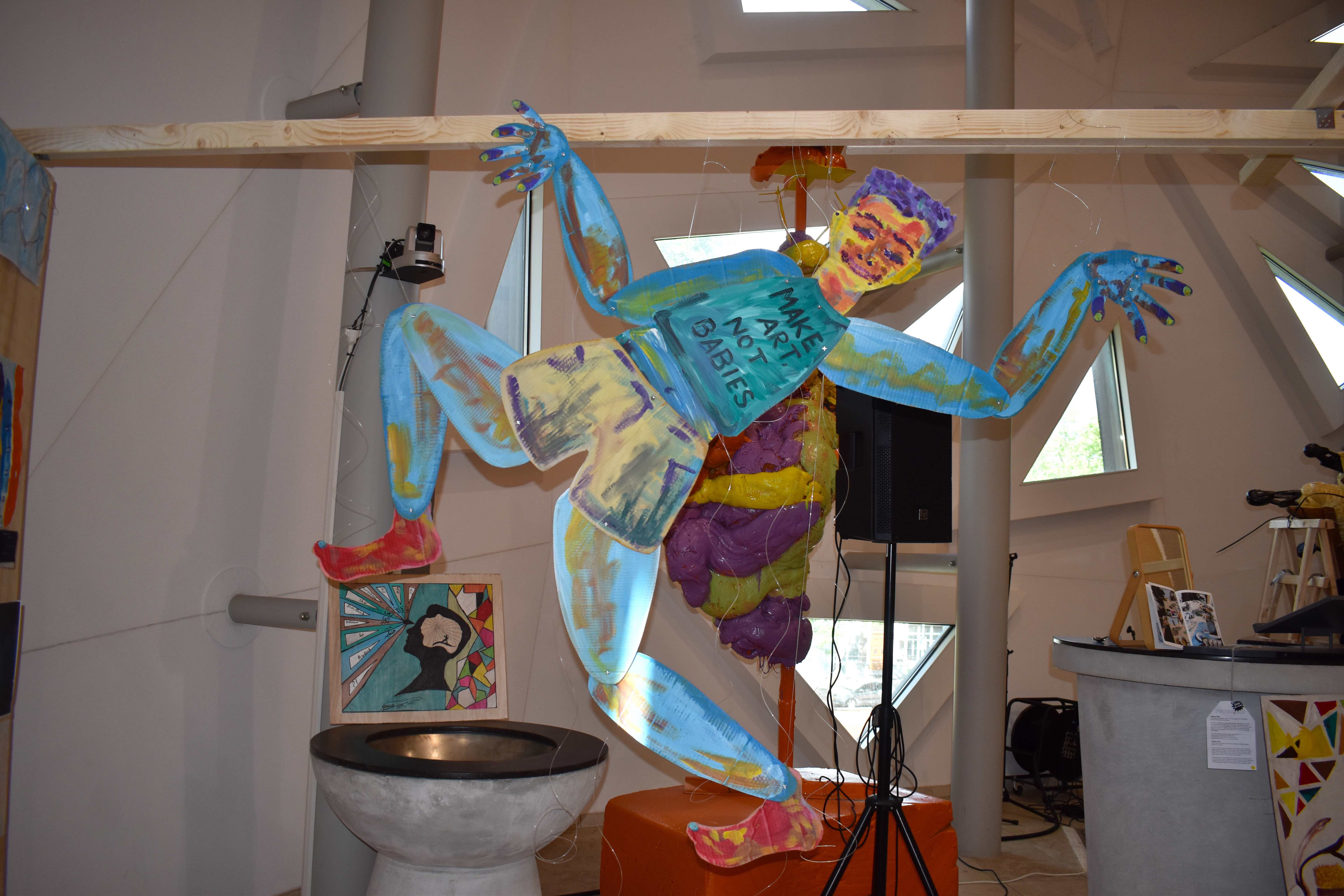 Make Art, Not Babies
2022
Acrylic on cardboard, screws
200 x 70cm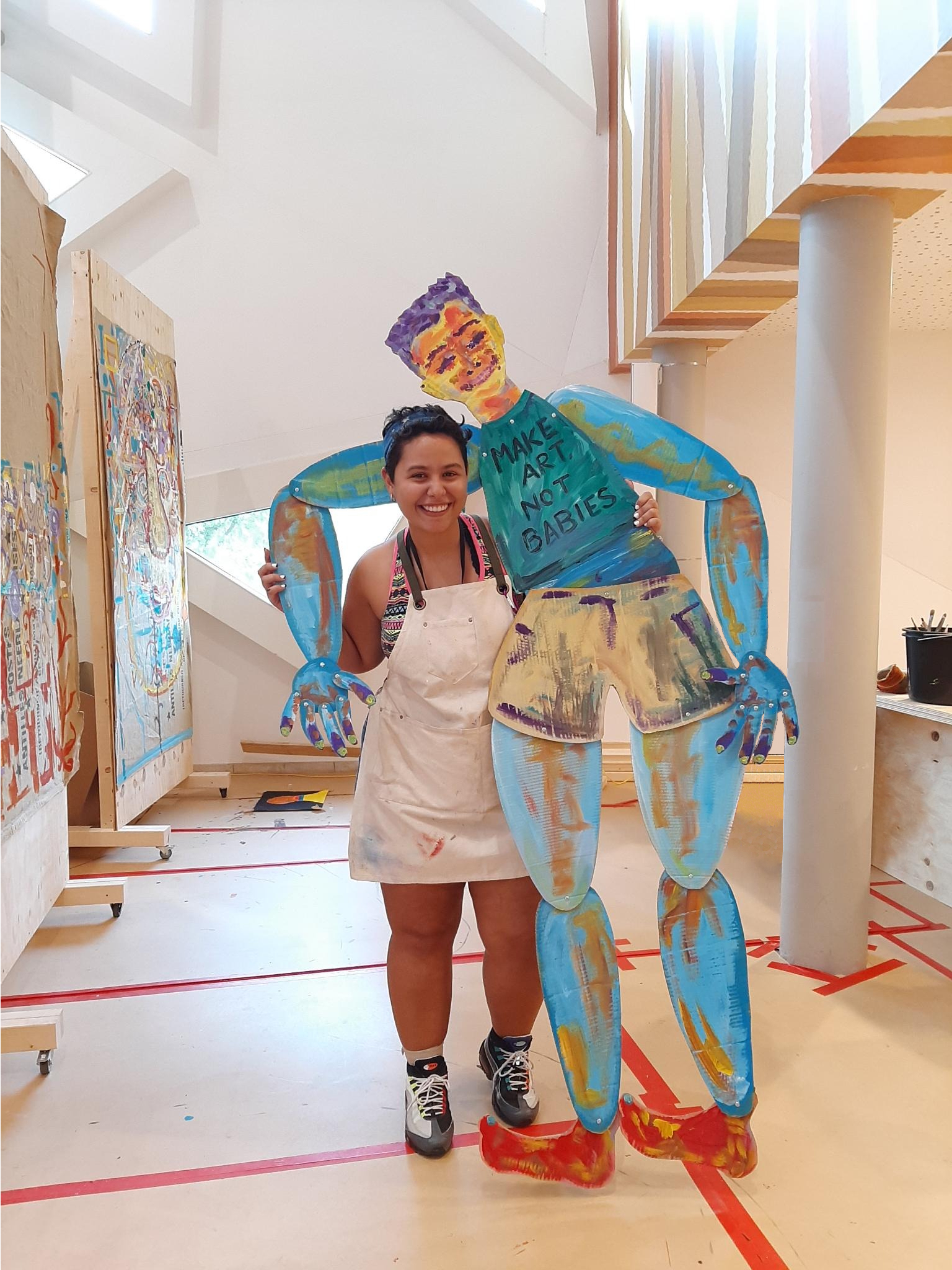 The theme of the exhibition was Safe Space. My specific goal for the six weeks was to make moving dolls with the visitors about their stories and experiences. People are always moving, changing and adapting as they go. People are not static so I wanted to make works that move along with their creators.

As an example, I made the first doll about myself. The doll's shirt proudly states:

"Make Art, Not Babies"

In a world where I grow increasingly frustrated with all that is 'expected' from a woman, this statement represented a safe space for me personally.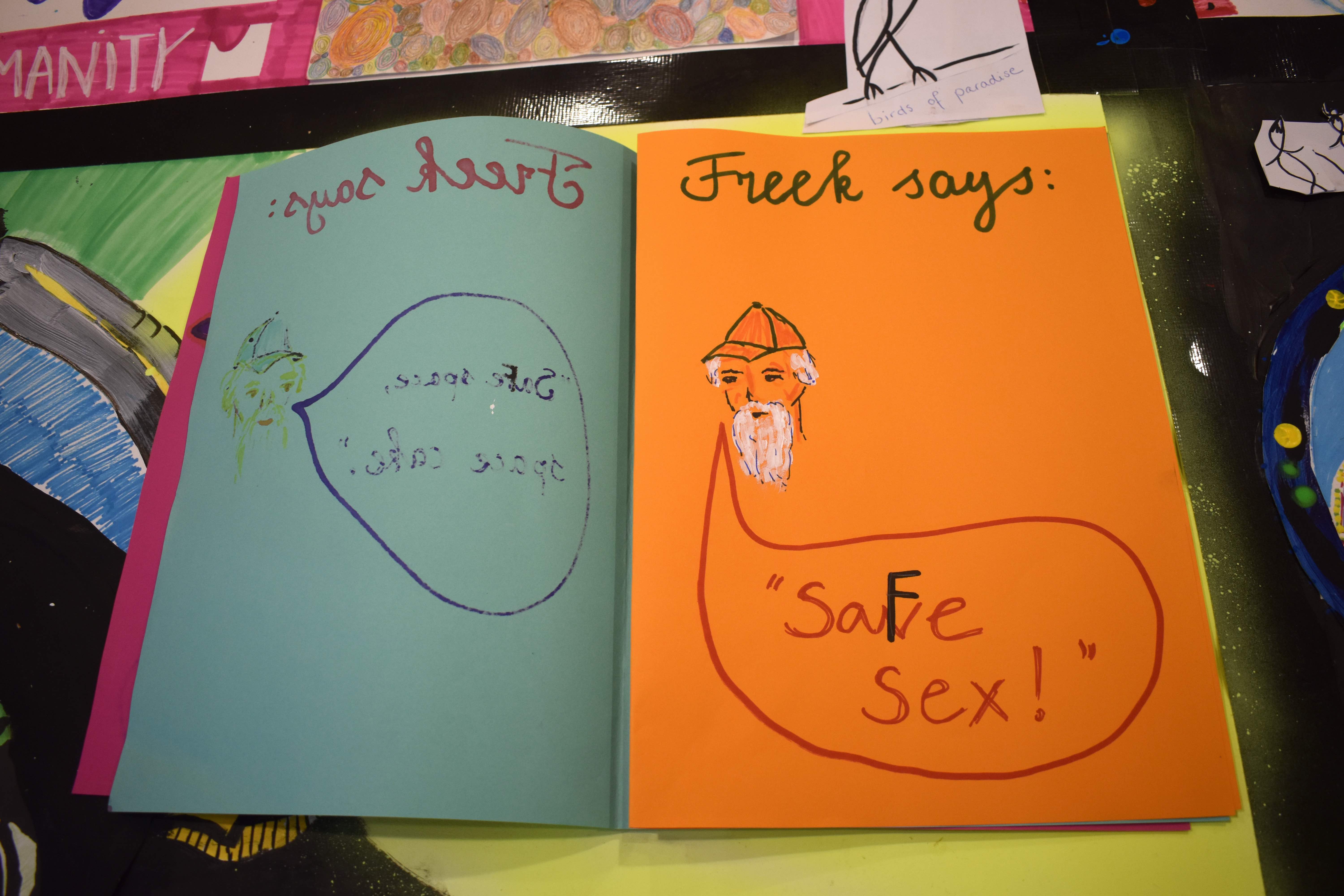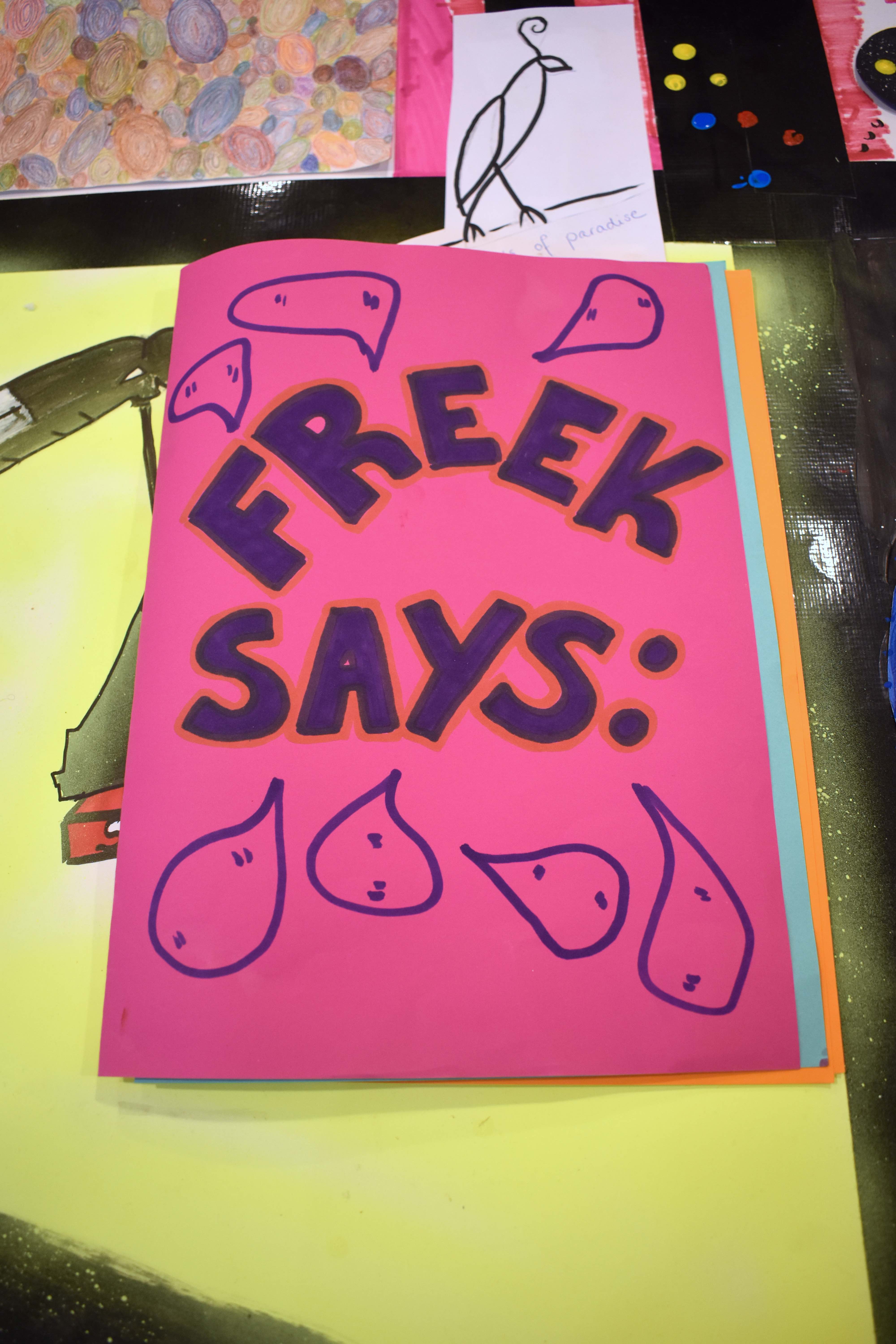 Freek Says:
2022
Marker on colored paper
A3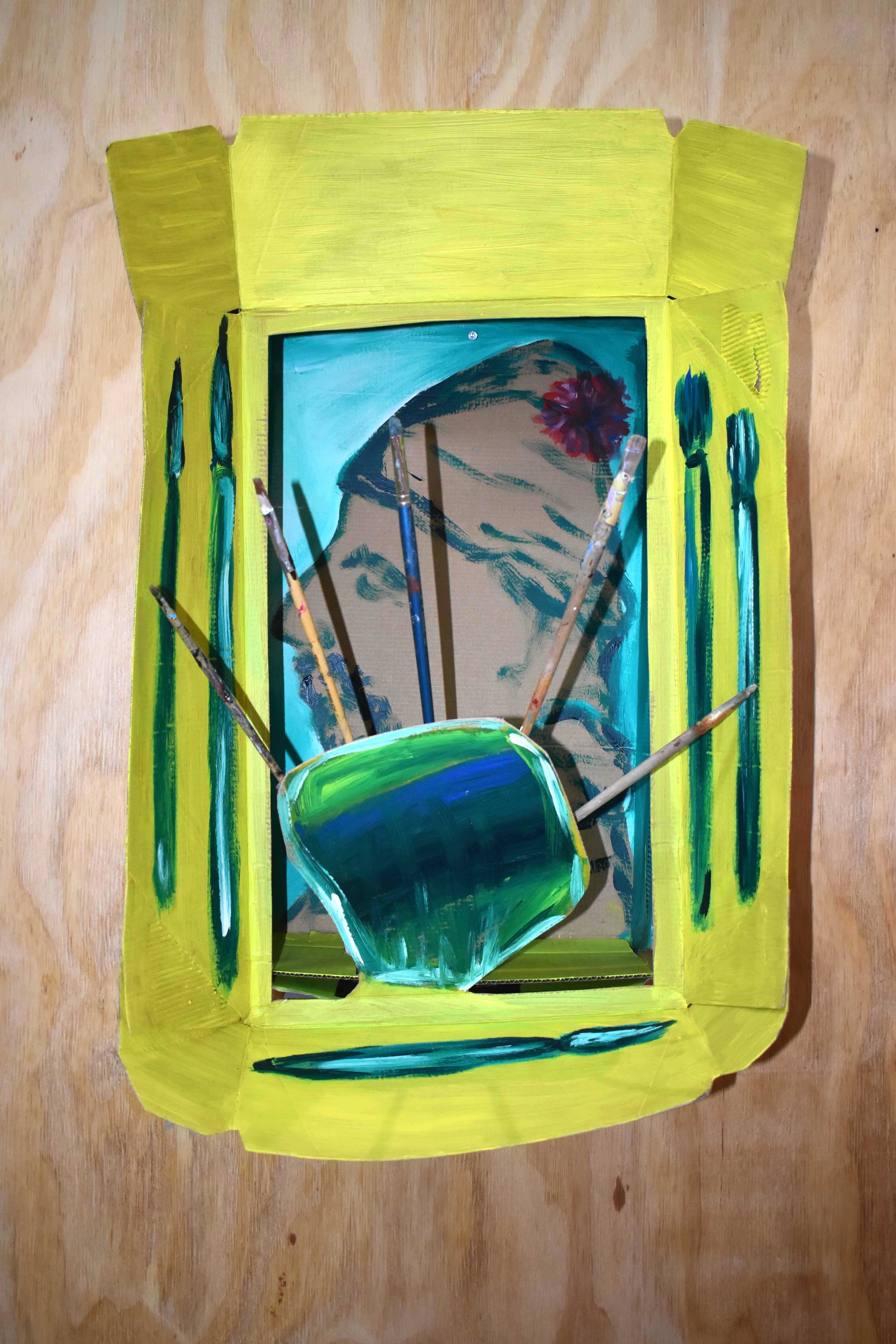 Freek Says: (Page 1)
2022
Marker on colored paper
A3
Freek Says: (Page 2)
2022
Marker on colored paper
A3
Janneman
2022
Mixed media
70 x 50cm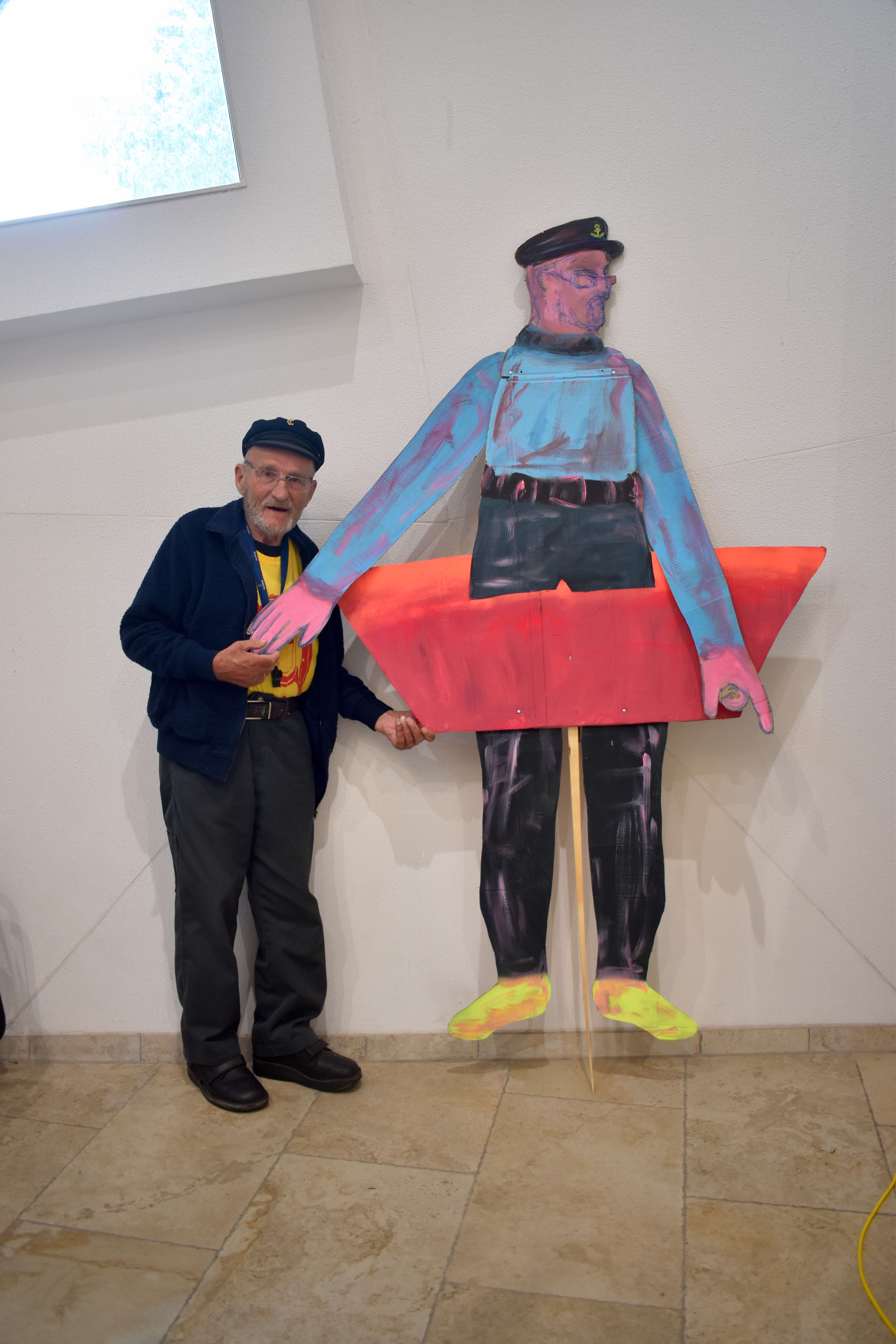 Bas (and real Bas)
2022
Various media
220 x 100 cm