Goretti Pombo
The Apparition
's works
This work is the representation of the artist and her coexistence with her alter ego. The "saint" persona (alter ego) often represents the non-wanted labour while the other personality often opts to pursue distractions.

The Apparition was part of the Bo'i Palu exhibition and was curated by Priscila Fernandes.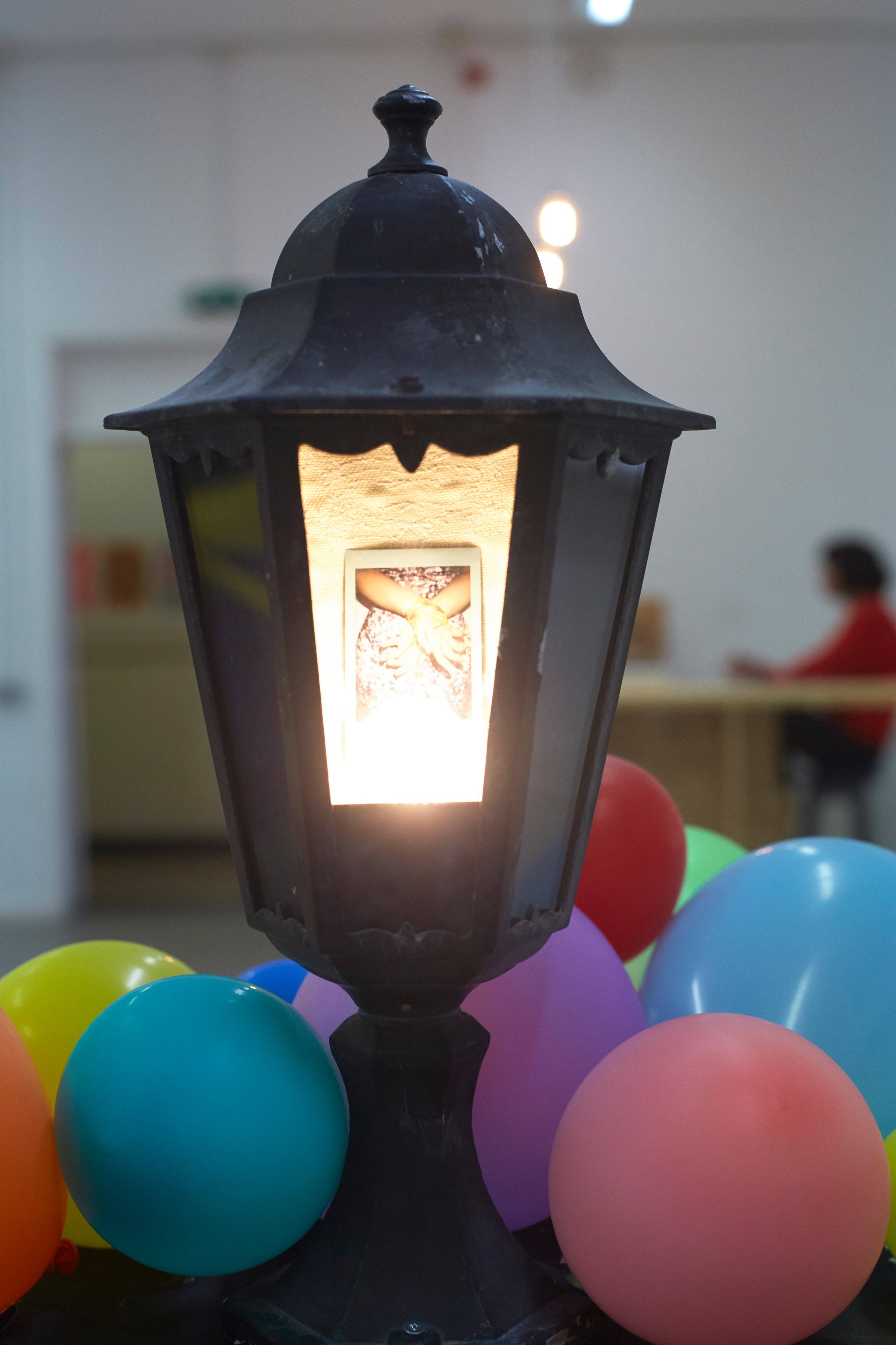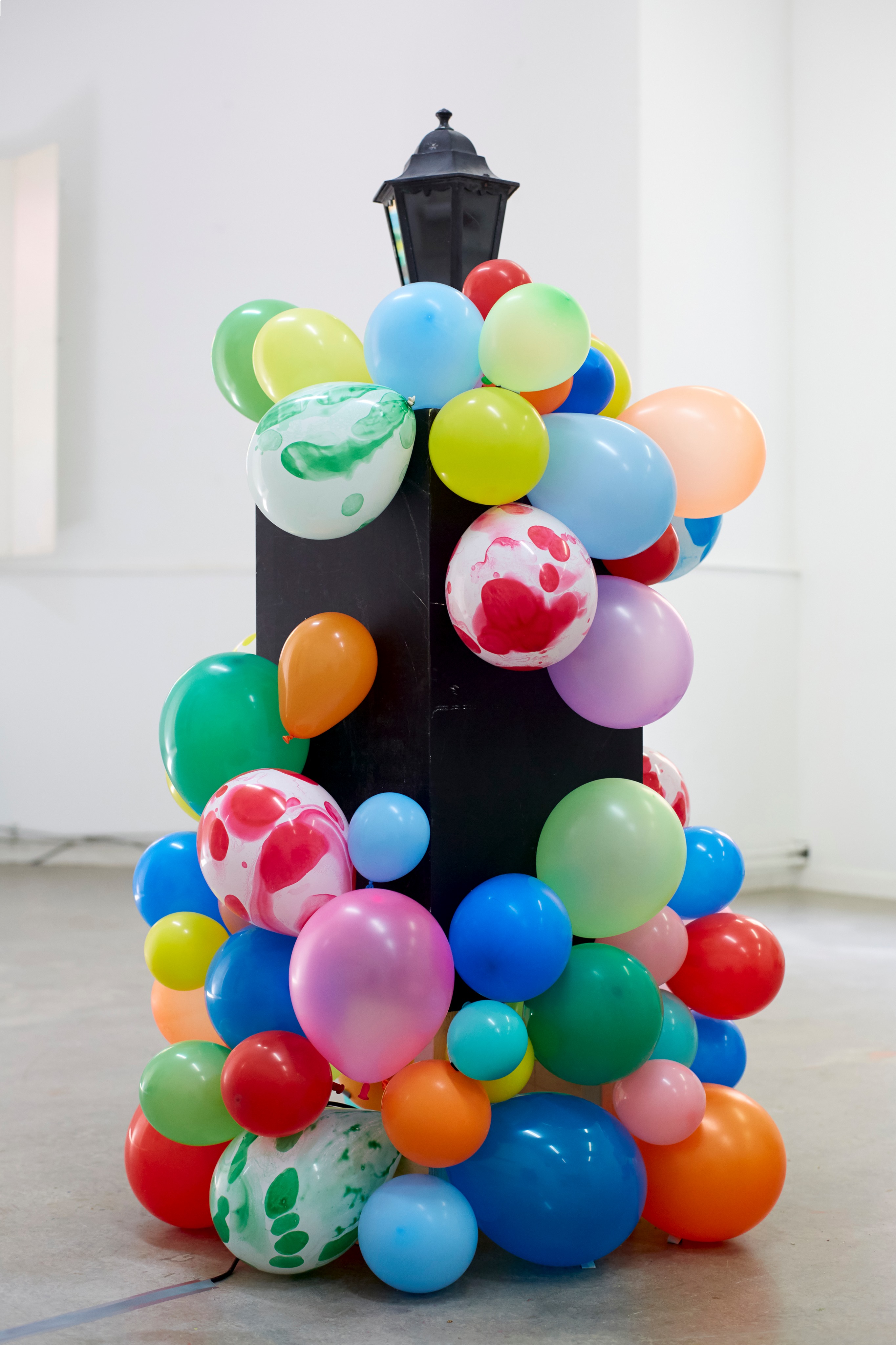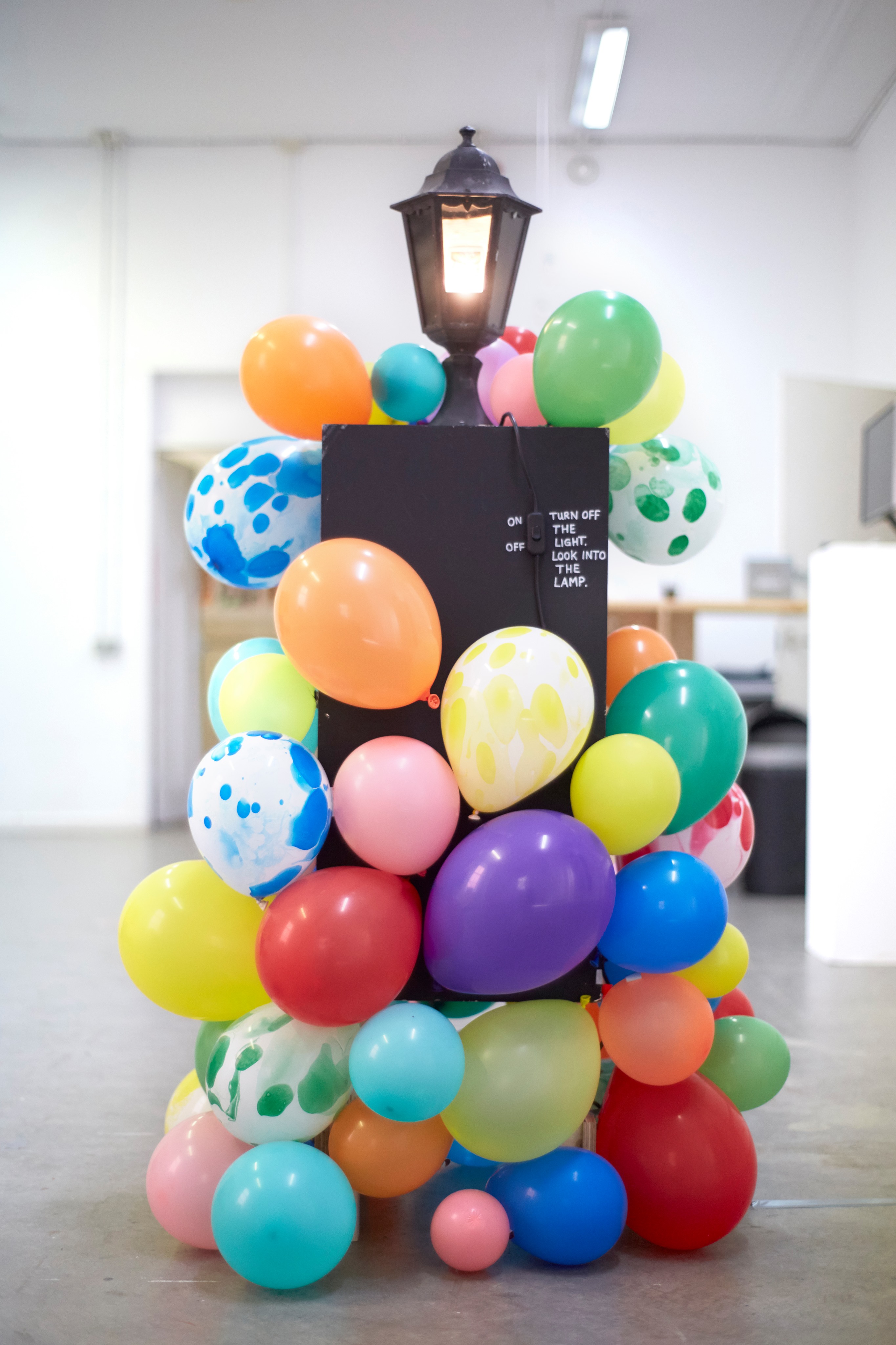 The Apparition
2018
Mixed media
Height of the artist
This sculpture had a switch to turn the light in the lamp on and off. Visitors were invited to turn the light off when they wanted to look inside the lamp.
Inside the lamp, you could see an Instax picture in front of this piece of embroidered textile. The embroidery was made with glow-in-the-dark thread.